Placenta Encapsulation Services
You're thinking of encapsulating your placenta. You've done your research and are looking for the right person do prepare it for you.
Grace Jose is a Certified (APPA) Association of Placenta Preparation Arts Specialist. She has prepared for over 240 clients in the Halton/Peel area. She has her works in a purpose-built fully enclosed room. All of the dedicated storage and processing equipment and workspace is thoroughly sanitized before and after each service. Grace is fully-qualified and certified in food handling, infection control and are OSHA (Occupational Safety and Health Administration) Blood Borne Pathogens Standard 29 CFR 1090.1030 Certified. She renews her certifications in all areas yearly and is up-to-date on the safest preparation methods.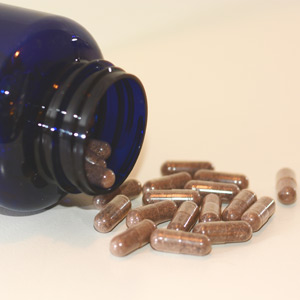 Cleanliness and Safety is our #1 Priority
Traditional Method (TM)
Gently steamed to 160 degrees F
Dehydrated at 145 degrees F for 10-12 hours
Encapsulated
Nothing added, nothing taken away
This methods ensures that bacteria that may have come in contact with the placenta during birth is killed during steaming.
Traditional Chinese Medicine Method (TCM)
Gently steamed like TM with warming and tonifying herbs; lemon, ginger and hot pepper
Dehydrated at 145 degrees F for 10-12 hours
Encapsulated
For thos that practice TCM, the herbs are believed to replenish the Qi and Jing after birth.
Raw Method
Placenta remains raw prior to dehydration
Dehydrated at 160 degrees F for a minimum of 12 hours
Encapsulated
Yields the most pills
Client understands that we cannot insure that there will be no bacteria present in the final product with the raw method.
Tincture
Same great benefits as your pills, but last for years. Can only be combined or added with the Encapsulation Service.
Salve
A nourishing cream that can be used all over your body, on your perineum or cesarean incision (once healing has taken place). This salve includes lavender, vitamin E, Coconut oil and other healing herbs.
Postnatal Bath Herbs
Promotes healing to the perineum after birth and soothes achy muscles.
Ingredients: Dead Sea Salt, Epson Salt Comfrey Leaf, Lavender Flowers, Plantain Leaf, Red Raspberry Leaf, Yarrow Flower, Calendula Flowers, Shepherd's Purse, and Uva Ursi Leave
Encapsulation:
TM, TCM, Raw – $299.00 plus HST
Includes Pick up and delivery
Additional Items:
Tincture $50.00 plus HST, Salve $30.00, Bath Salts $20.00 plus HST, Prints $15.00 plus HST
Cord Keepsake – No Charge
Our Service Area: Mississauga, Brampton, Caledon, Oakville, Burlington, Milton, Toronto, North York, Etobicoke, Richmond Hill, Vaughn, Markham, Georgetown, Hamilton, Watertown, and Dundas.